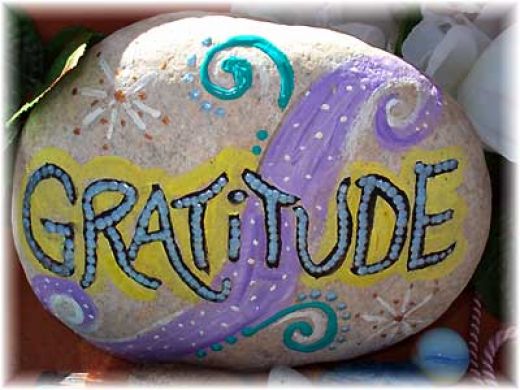 3 Practices to Raise Your Gratitude Expression
3 Practices to Raise Your Gratitude Expression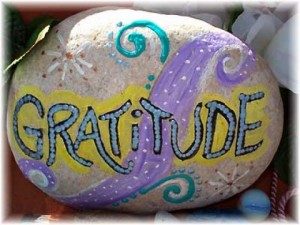 Quick! Tell me the difference between thankful and grateful. Can you do it?
These two words are pretty much used interchangeably, so I decided to find out. For me, their meanings seem to be similar, but somehow being grateful seems warmer, maybe a bit more heartfelt, more appreciative than being thankful.
What do I know? I went to the professionals at dictionary.com, and here's the verdict:
thankful – feeling or expressing gratitude; appreciative

grateful – warmly or deeply appreciative of kindness or benefits received; thankful
I think maybe I'm on the right track with there being just the slightest bit of difference in these words. And I think we're safe, in a general conversation, to use either / or.
Gratitude is a word we hear often, so I'm not speaking about something unfamiliar, but I want to ask you:
Are you in the habit of expressing gratitude on a regular basis?
It's easy to say, 'Whew! Thanks!', when we're late for an appointment and all the traffic lights are green, or when we don't have to work late after all. Do you take the time to be grateful for the ordinary, mundane pieces and parts of life?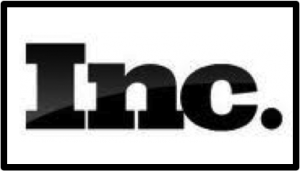 An Inc. online article in July 2012 went so far as to say gratitude can make you happier and more successful. Who wouldn't want that? Right?
I'm not going to belabor the point here. You know what gratitude is, and you've probably heard the news that it's good for you. What I want to do is encourage you to make a habit of expressing gratitude. Show some love for what you have in  your life, no matter how big or how small. Here are a few things you can do:
1. Start a gratitude journal. Get a journal or notebook that you like and maybe even splurge on a pen with your favorite color ink. (Did you kinda get that I'm an office supply-ey kind of girl? Bring on the pretty journals and pens! The more, the better!)
Each night before you go to bed, take a few minutes to write down five (5) things you are grateful for. At first, they'll come easy. Spouse. Children. Job. Food on the table. Roof overhead. Ah, but then you'll have to dig a little deeper. You'll be amazed at how many things you can find to be grateful for.
2. Create a gratitude box. This can be as simple or as elegant as you want to make it. The idea here? When you recognize something for which you are grateful, make a note and drop it in the box. This can be a great family activity to help your children understand the importance of appreciating the world around them.
An added bonus: if you are having  a down day or feeling left out, open up that gratitude box and remind yourself that things are better than they seem.
3. Become more aware of the world around you. Yes, I know this one may be a little vague, and it definitely requires that you pay attention. We could all stand to pay a bit more focused attention in this auto-pilot world we live in. So try this: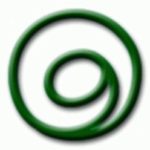 As you walk through your days, look around. When you see something beautiful, for example, whisper a few words of gratitude. If a front-row parking space opens up, acknowledge it with gratitude. Make each day an adventure in expressing gratitude.
With just a few simple adjustments, you can go from taking your world for granted to offering gratitude for your world. It's a pretty simple habit to add to your daily life.
What are some other ways that you make gratitude a habit?
Grateful for you!
Steph Marks
– – – – – – – – – – – –
I would love to hear about some ways you have found to express gratitude. You can share those in the comments below.
– – – – – – – – – – – –
© 2015 | Steph Marks | All international rights reserved.